What Does DACA Repeal Mean For You?
On September 5, 2017, President Trump decided to end the Deferred Action for Childhood Arrivals (DACA) program, an effort to protect Dreamers, with a six-month delay in enforcement. Washington state is home to 17,800 Dreamers—young undocumented immigrants who were brought to the U.S. as children and have lived by the law while here.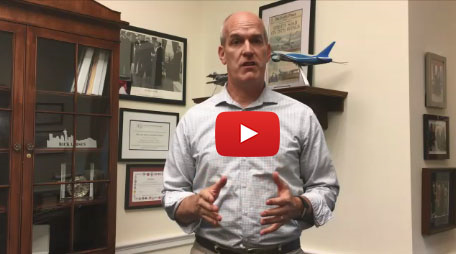 If you are a Dreamer, please know that I am working on legislation to maintain DACA's important protections so that you can continue to contribute to our classrooms and workplaces.
Ending DACA and stripping the opportunity of residency from these children would remove an estimated 685,000 workers from the nation's economy and result in a loss of $460.3 billion from the national GDP over the next decade. If the administration succeeds in ending DACA, the cost to Washington state would be nearly $1.1 billion in annual GDP losses.
You may also have some questions about your DACA status.
Please click HERE to view a list of frequently asked questions about current DACA status, renewing DACA status and DACA eligibility.
I am a cosponsor of the American Hope Act of 2017 and the Dream Act of 2017. These bills aim to protect Dreamers and DACA recipients from deportation and gives them the opportunity to apply for residency status if certain requirements are met.
DACA FREQUENTLY ASKED QUESTIONS:
Q: What happens to my DACA status?
You are able to retain your status and work permits until they expire. DACA benefits generally are valid for two years from date of issuance.
Q: What happens when my DACA status expires?
When your status expires, you will no longer be under the protections from deportation that DACA grants. When your work permit expires, you will no longer be lawfully employed.
Q: Can I travel abroad?
The Department of Homeland Security (DHS) will no longer approve DACA applications for advance parole which allows you to travel abroad without losing your DACA authorizations.
DHS will honor DACA recipients' previously approved advance parole applications.
Q: Can I apply to renew my DACA status or work permit if they expire?
If your authorizations expire between September 5, 2017 and March 5, 2018, the Department of Homeland Security will accept DACA renewal applications filed through October 5, 2017. DHS will reject all renewal applications filed after that date. 
Recipients whose DACA authorizations expire on or after Mar. 6, 2018 may not renew their authorizations
The renewal application can be found here: https://www.uscis.gov/humanitarian/consideration-deferred-action-childhood-arrivals-process/renew-your-daca   
Q: Can I apply for DACA status if I think I am eligible?
DHS will no longer accept first-time DACA applications filed after September 5, 2017.
What if I applied for DACA before September 5th, but have not heard back?
DHS will continue to process and render decisions on first-time DACA applications received through September 5, 2017. These applications will be reviewed on a case-by-case basis.
If you have more questions regarding your DACA status, please visit the Department Of Homeland Security's Frequently Ask Questions on DACA HERE.
Q: What do I do if I employ DACA recipients?
When a DACA recipient's work permit expires, they are no longer lawfully employed in the U.S. However, if a DACA recipient is on your payroll, it is illegal to fire that person prematurely in anticipation of their permits expiring. DACA recipients are still entitled to protections against workplace discrimination.
As an employer, you cannot ask DACA recipients for more or different work-authorization documents than what is permitted for the Form I-9. You cannot reject valid work-authorization documents because of a DACA recipient's citizenship status or national origin.