Press Releases
GOP Health Care Plan 'means lower quality care, less coverage and higher costs' – Larsen
Washington, DC, March 8, 2017
Rep. Rick Larsen (WA-02) today released the following statement after House Speaker Paul Ryan unveiled his plan to repeal and replace the Affordable Care Act:
"This bill means lower quality care, less coverage and higher costs for Washington's seniors, middle class families and individuals with disabilities," said Larsen. "It raids Medicaid in order to provide billions in tax breaks for the rich, obliterates funding for Planned Parenthood and would throw the healthcare market into disarray. This will result in universal chaos – not universal coverage."
Key provisions of the American Health Care Act include repealing the individual mandate, doing away with Affordable Care Act tax credits that low- and middle-income families rely on to afford health insurance, phasing out Medicaid expansion by the end of the 2019 and repealing the taxes on wealthy Americans which currently finance the Affordable Care Act.
Additionally, by creating an age-based tax credit, the legislation would result in deep cuts to the tax credits that help low-income and elderly individuals afford health insurance.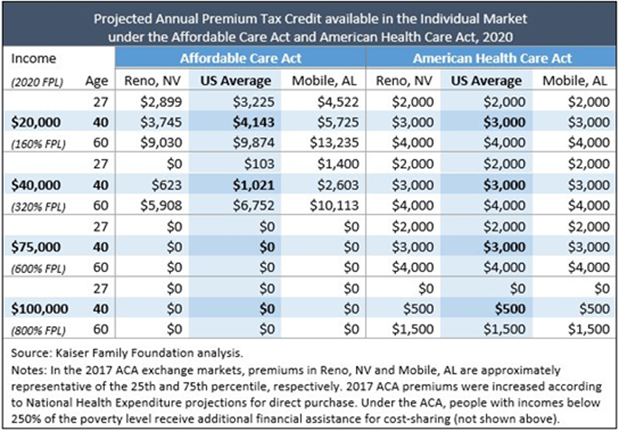 Since January, Larsen has held Affordable Care Act "Town Talks" in six towns and cities across Northwest Washington – hearing from more than 800 constituents in Mountlake Terrace, Bellingham, Marysville, Anacortes, Langley and Sedro-Woolley.
After hearing from more than 15,000 constituents, Larsen voted in support of the Affordable Care Act in 2009 – citing its improvements to Medicare benefits for seniors, bans on discrimination based on pre-existing conditions, and potential to expand health care coverage for those who need it most.
###